Thailand is said to be the Land of Friendship and Land of Smiles. To know the culture of the people, you must capture the beauty of its landscapes, seascapes and its flora and fauna through these breathtaking shots for your Thailand travel.
Here are some of the 25 breathtaking Shots for Thailand Travel:
1. Grand Palace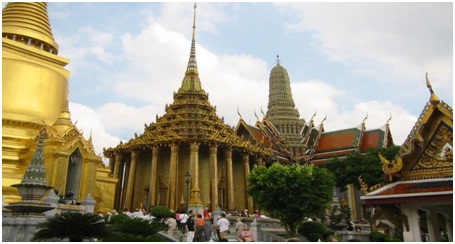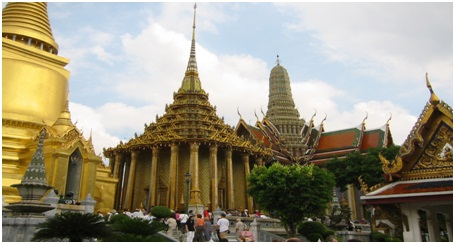 The Grand Palace is among the popular tourist attractions in Bangkok, Thailand.  This has been the residence of the King of Siam(later called Thailand). However, the present King Bhumibol Adulyadej resides in Chitralada Palace.
2. War Arun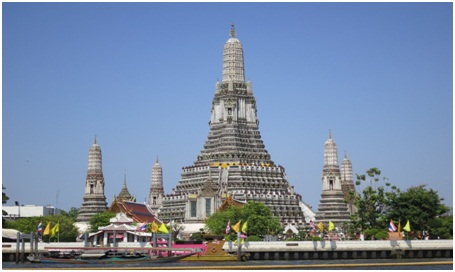 The War Arun or "Temple Dawn" is located in Bangkok, Thailand. It is aBuddhist Temple, and one of the famous landmarks in Thailand.  War Arun is accessible via Phraya River where you can board ferry across the river going to Maharaj pier.
3. Thailand's Elephant, Chiang Mai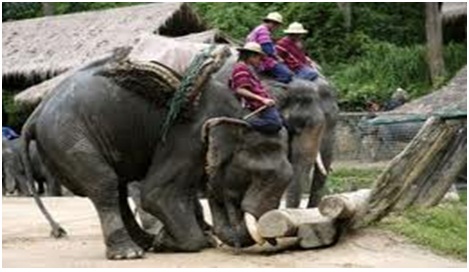 Thailand is known for its working elephants. This is among the tourist attraction in Thailand.
4. Ayutthaya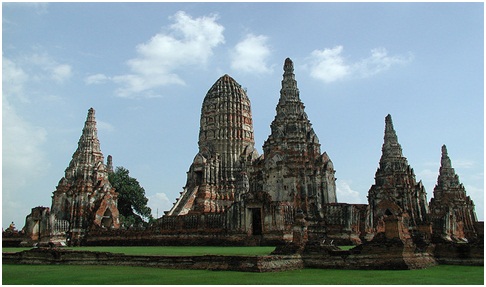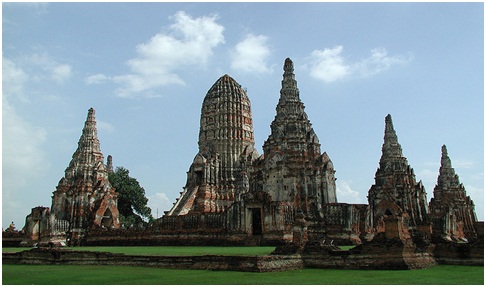 This Ancient City of Ayutthaya is the sacred symbol of Thai nationalism and Buddhist religion.
5.  Wat Pho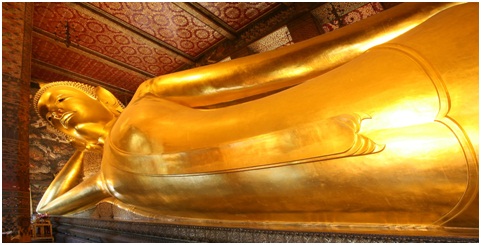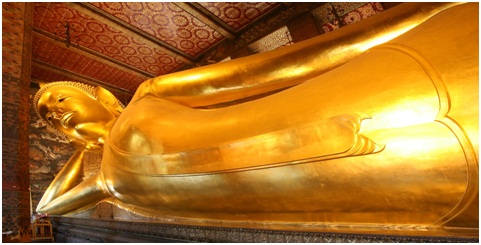 This is known as the Temple of the Reclining Buddha. It is located in Bangkok, Thailand. The name was derived from an Indian monastery where Buddha is believed to have once lived.
6. Golden Buddha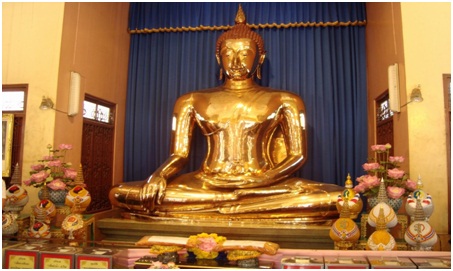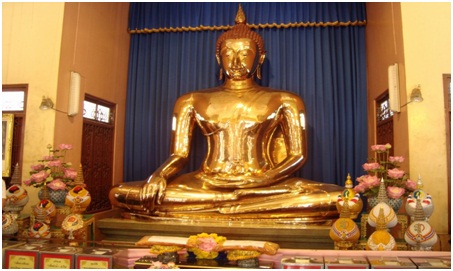 The Golden Buddha is the world's largest solid golden statue. It islocated in Wat Traimit Temple, Bangkok, Thailand.
7. Jim Thompsom Museum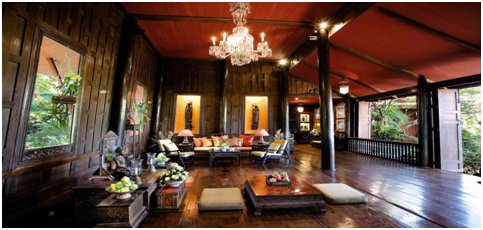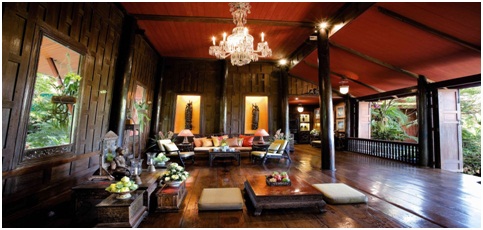 Jim Thompson House is located in Bangkok, Thailand.  The museum consists of various collections of old Thai structuresgathered by Jim Thompson, an American businessman, sometimes in the 1950's and 960's.
8. Wat Phra That Doi Suthep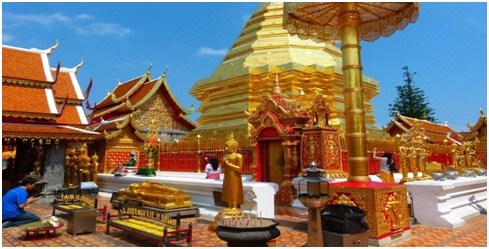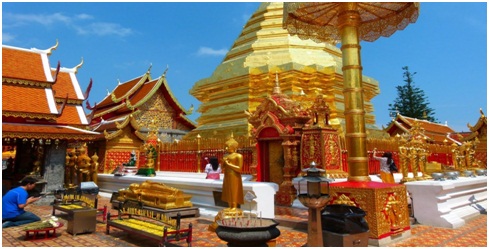 It is a Buddhist Temple of Thereveda Buddhism in Chaing Mai, Thailand. This is a popular destination among tourist.
9. Vimanmek Mansion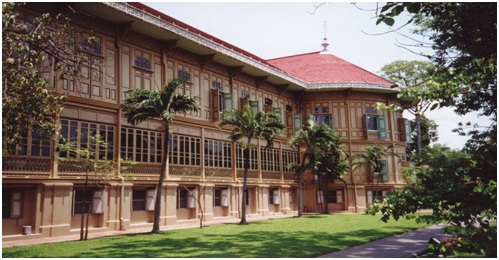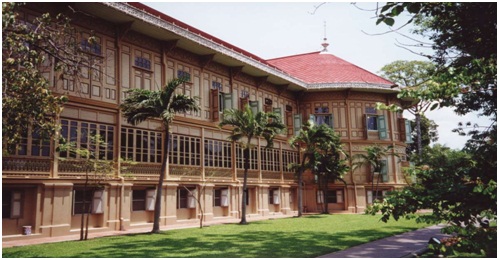 This is once a majestic royal palace in Bangkok, Thailand.  A large building made up of teak wood and was built in 1900-1901.It used to be the residence of King Chulalongkom (Rama V) from the year 1901-1905.
10. Sanctuary of Truth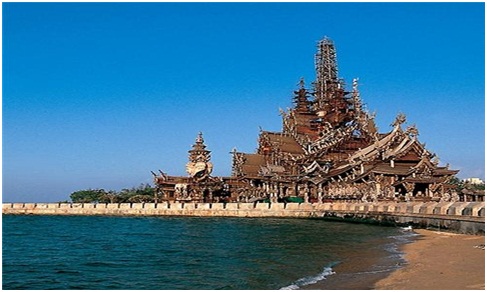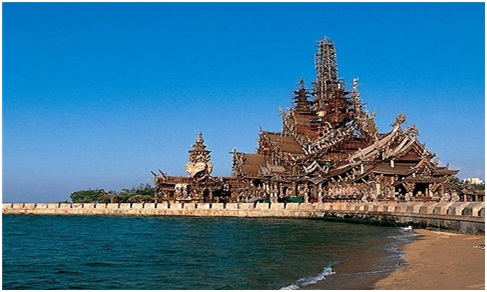 Sanctuary of Truth is located in Pattaya, Thailand. It is made of wooden materials with Buddhist and Hindu sculpture designs.
11. Karon Beach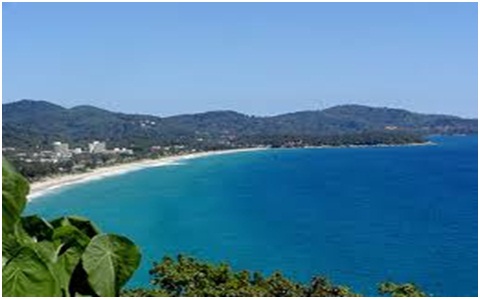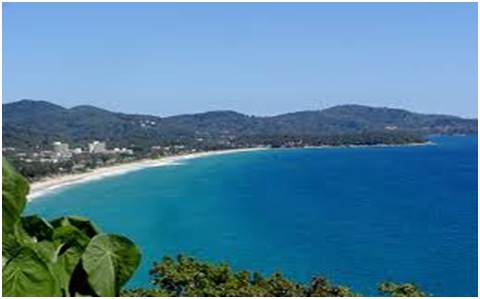 Karon Beach is located in the Western Costal Portion of Phuket, Thailand. It is one of the most beautiful beaches in Thailand.
12. Patong Beach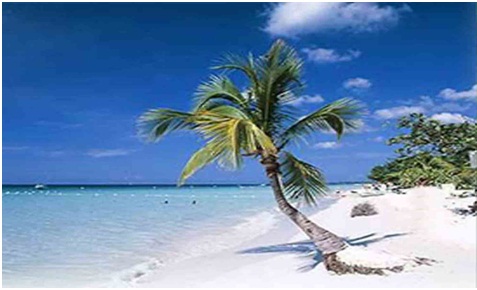 This is the most famous beach resort in Phuket, Thailand. This is an ideal place foryou to frolic under the sun, wind, sand and water.
13. Railay Beach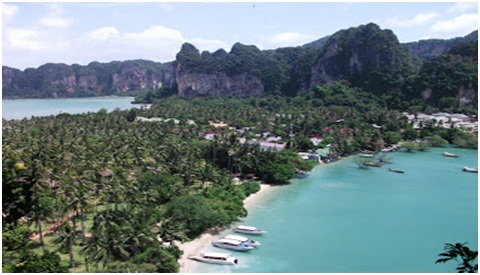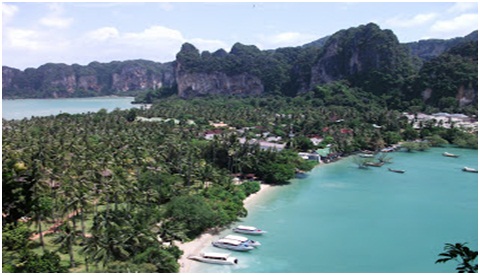 It is nestled between the City of Krabi and the town of Ao Nang, Thailand and composed of a small beautiful peninsula accessible only by boat.
14. Koh Tao Beach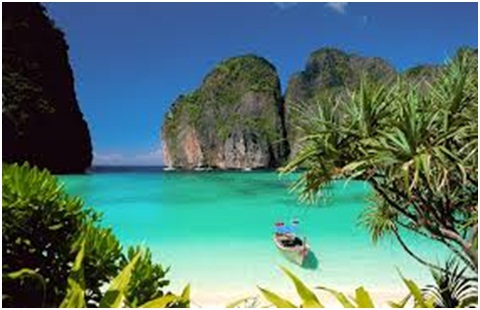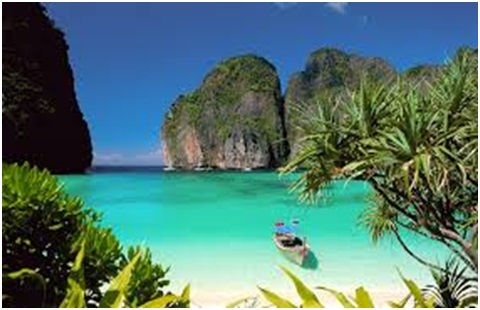 This beach is ideal for scuba diving. It is located near the West Shore portion of the Gulf of Thailand. It is a tiny island.
15. Hua Hin Beach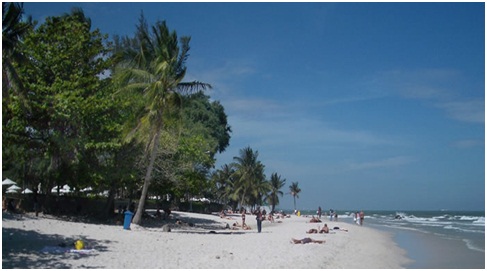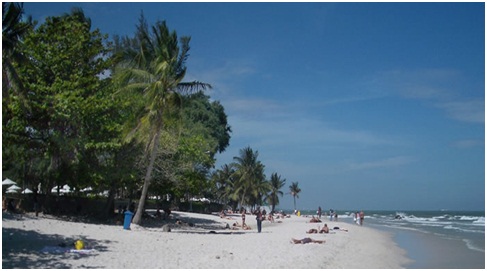 It is located in the northern portion of Malay Peninsula, Thailand. The place isa famous beach resort among tourist and Bangkok residents.
16. Kata Beach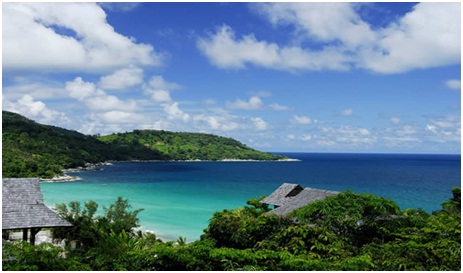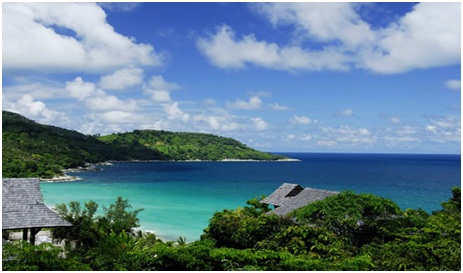 The clear blue and green water is surrounded by hills. Kata Beach is  located in Western Phuket, Thailand.
17. Lamai Beach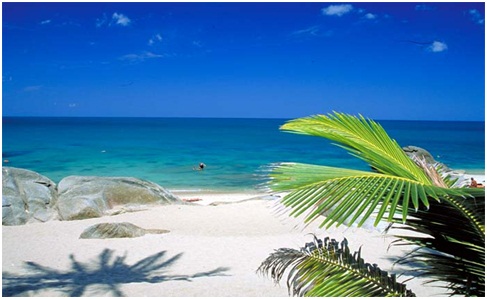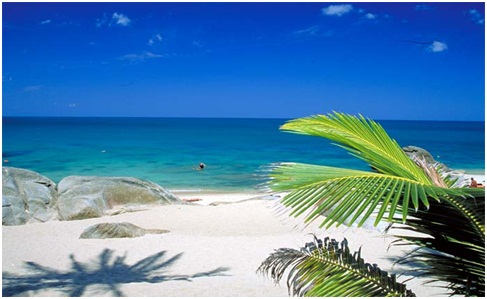 Lamai Beach is located in Koh Samui, Thailand. The deep blue sea is inviting and has a calming effect.
18. Sairee Beach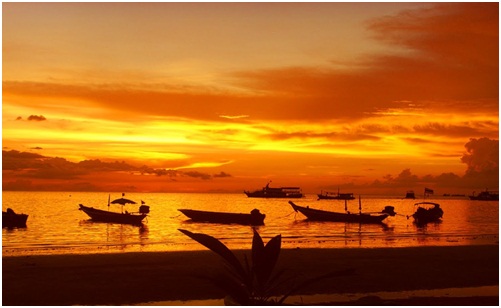 Watching the sunset at Sairee Beach and the day is done. It is located in Koh Tao, Thailand.
19. White Sand Beach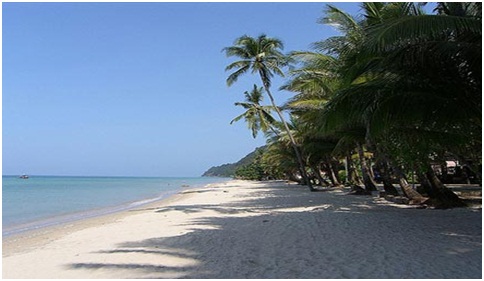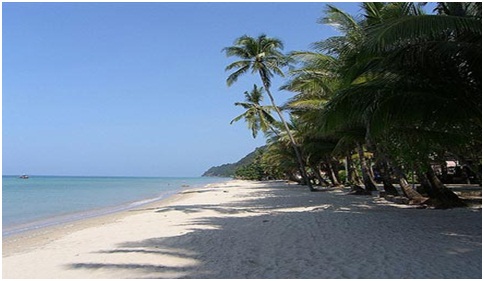 If you love the white sand beach, this is the place for you.It is located onKoh Chang, Thailand.
20. Haad Rin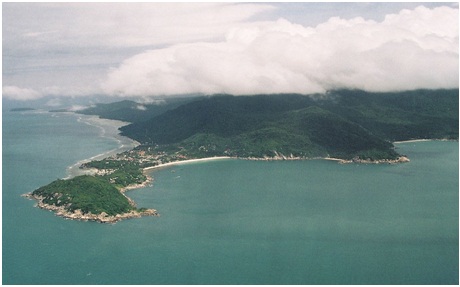 This is sea, beaches and clouds across the skies. Haad Rin Beach is located in the southern tip of Ko Pa Ngan, a small island in the Gulf of Thailand.
21. Rayong Beach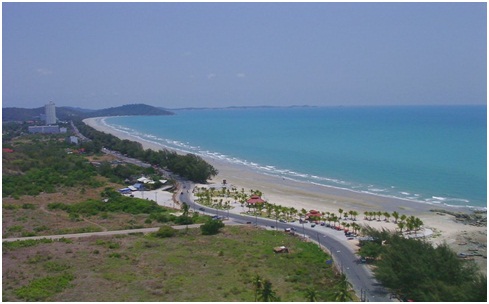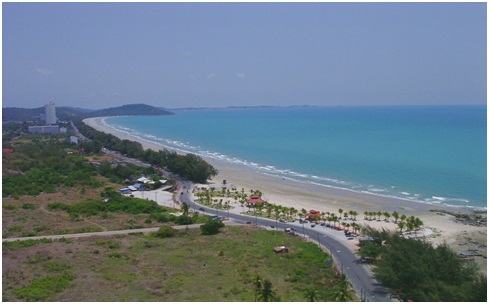 It is located in the Eastern Cost of Bangkok, Thailand. You need to see the expansive coastline.
22. Mae Hong Son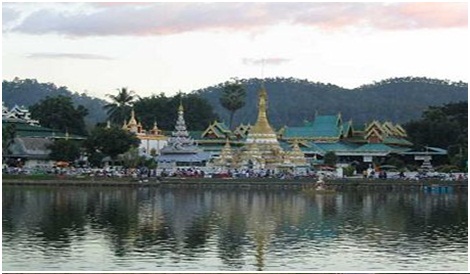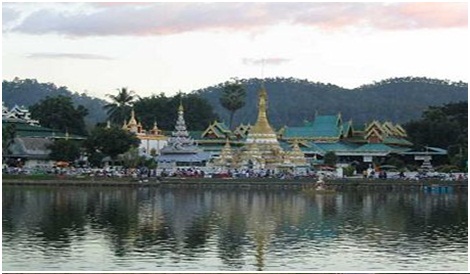 Mae Hong Son is located in the Northern Province of Thailand and belongs to the westernmost part of Thailand.
23. Wat Chedi Luang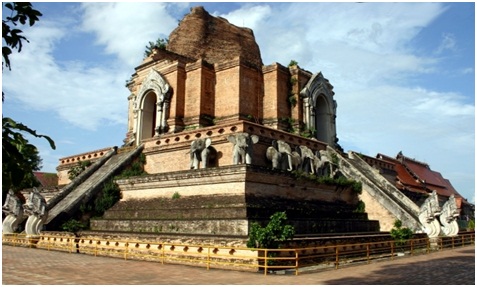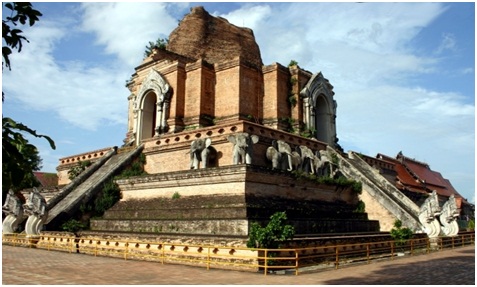 This is a Buddhist Temple in the historical Chiang Mai, Thailand.
24. Doi Chang View Point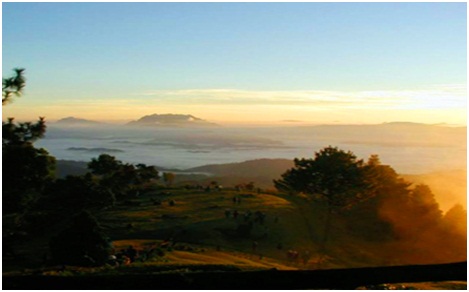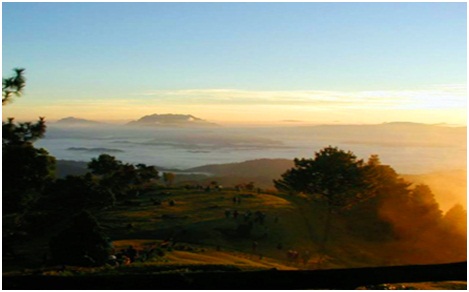 Doi Chang View Point, Thailand is nature at its best. Don't miss seeing this place.
25. Floating Market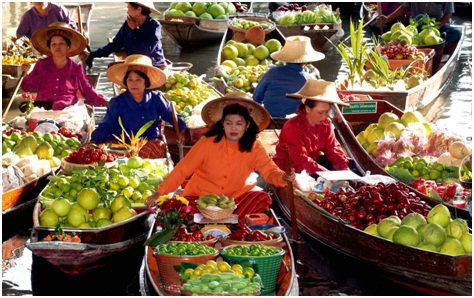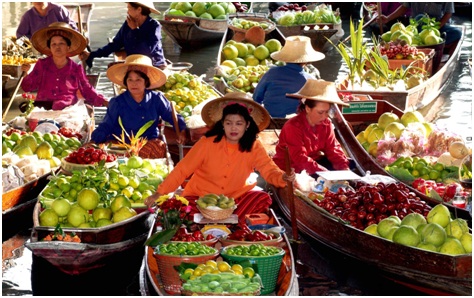 This is the famous Floating Market in Bangkok, Thailand.Care to buy?
So whether you're going to see Thailand for the first time or not, have a look on the 25 breathtaking shots for Thailand travel. Its more than meet the eyes.